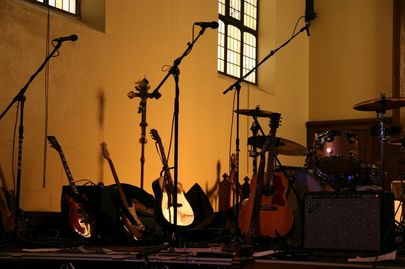 The Bread Box Mission

_The Bread Box
is a group of individuals committed to fighting hunger in our local community by providing a folk music venue that is solely dedicated to collecting food and revenue for
The Covenant Soup Kitchen and Emergency Food Pantry.
We have transformed the sanctuary of St. Paul's Episcopal Church (located at 220 Valley Street, Willimantic CT) into a hundred seat theater with beautiful stained glass and a superb sound system.
All proceeds
always go to the charity as this is a completely volunteer operation.
http://www.covenantsoupkitchen.org/
The Bread Box has been an amazing endeavor. We are now in our ninth year and have raised over $60,000 for the soup kitchen by bringing local and national musical acts to Willimantic. There has been an eclectic mix of musical styles from folk and blues to sea shanties and gypsy swing. We have met wonderful people, from the musicians who play to the wonderful crowds that come out to enjoy the music. We have also had the great fortune to by supported by monetary grants from the Lester & Phyllis Foster Foundation, and the family of Jim Romanow that have allowed us to make improvements to the stage, and the sound and lighting.


---
Monthly Artist Showcase is held of the third Wednesday of every month (September to May) from 7:00 to 9:00 pm.
Contact Bruce John @ 860-429-4220 for details.
The Bread Box Folk Theater presents its monthly Artist Showcase at
St Paul's Church , 220 Valley Street Willimantic.
Suggested Donation is $5 and all proceeds go directly to
The Covenant Soup _Kitchen & Emergency Food Pantry
Artist Showcase September 20, 2017
Appearing: Bruce John Delta Blues,
Spencer Hamlin, Hunter Hamlin & Kitty O'Riordan,
Wood Smoke,
Duke York & Nanette Addesso
---
FALL 2017 MUSIC SERIES
---
Maria Muldaur
Ocotber 1st - 4:00 p.m. - $35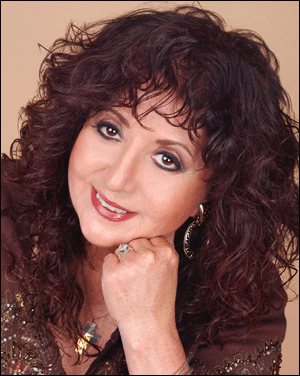 Maria Muldaur is best known world-wide for her 1974 mega-hit "Midnight at the Oasis,"which received several Grammy nominations, and enshrined her forever in the hearts of Baby Boomers everywhere; but despite her considerable pop music success, her 50-year career could best be described a long and adventurous odyssey through the various forms of American Roots Music. During the folk revival of the early '60s, she began exploring and singing early Blues, Bluegrass and Appalachian "Old Timey" Music, beginning her recording career in 1963 with the Even Dozen Jug Band and shortly thereafter, joining the very popular Jim Kweskin Jug Band, touring and recording with them throughout the '60s.
In the 40 years since "Midnight at the Oasis," Maria has toured extensively worldwide and has recorded 40 solo albums covering all kinds of American Roots Music, including Gospel, R&B, Jazz and Big Band (not to mention several award-winning children's albums). She has now settled comfortably into her favorite idiom, the Blues. Often joining forces with some of the top names in the business, Maria has recorded and produced on-average an album per year, several of which have been nominated for Grammies and other awards.


---
---
CHECK OUT OUR MEDIA GALLERY! There are a few videos posted and some great pictures taken by Peter Polomski
(of Lily Pad fame).