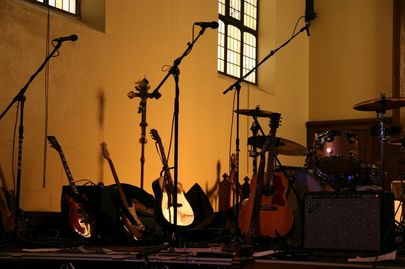 The Bread Box Mission

_The Bread Box
is a group of individuals committed to fighting hunger in our local community by providing a folk music venue that is solely dedicated to collecting food and revenue for
The Covenant Soup Kitchen and Emergency Food Pantry.
We have transformed the sanctuary of St. Paul's Episcopal Church (located at 220 Valley Street, Willimantic CT) into a hundred seat theater with beautiful stained glass and a superb sound system.
All proceeds
always go to the charity as this is a completely volunteer operation.
http://www.covenantsoupkitchen.org/
The Bread Box has been an amazing endeavor. We are now in our ninth year and have raised over $60,000 for the soup kitchen by bringing local and national musical acts to Willimantic. There has been an eclectic mix of musical styles from folk and blues to sea shanties and gypsy swing. We have met wonderful people, from the musicians who play to the wonderful crowds that come out to enjoy the music. We have also had the great fortune to by supported by monetary grants from the Lester & Phyllis Foster Foundation, and the family of Jim Romanow that have allowed us to make improvements to the stage, and the sound and lighting.


---
Monthly Artist Showcase is held of the third Wednesday of every month (September to May) from 7:00 to 9:00 pm.
Contact Bruce John @ 860-429-4220 for details.
The Bread Box Folk Theater presents its monthly Artist Showcase at
St Paul's Church , 220 Valley Street Willimantic.
Suggested Donation is $5 and all proceeds go directly to
The Covenant Soup _Kitchen & Emergency Food Pantry
Artist Showcase November 15th, 2017
Appearing: Braiden Sunshine (Semi-Finalist on The Voice) & Jake Kulac, Peter Prizzi & Karen Stein, Banjo Jeff Perkins, Todd Meikle, and Bruce John w/ Aaron Ouellette
**We have an anonymous donor match. For every dollar taken in, they will match up to $1000!! Please consider joining us and help raise $2000 for CSK.**
---
CLICK THE "NEWS" TAB FOR A BIG ANNOUNCEMENT!!!!!
---
FALL 2017 MUSIC SERIES
---
Jon Pousette-Dart
Acoustic Duo w/Jim Chapdelaine
November 19th - 4:00 p.m. - $25
---
Show begins at 4:00 pm. Tickets are $25 and are available at the Willimantic Food Co-op, 91 Valley Street, Willimantic. All proceeds go directly to support the Covenant Soup Kitchen and Emergency Food Pantry.
​ For information call
860-429-4220
or go to
www.breadboxfolk.org
.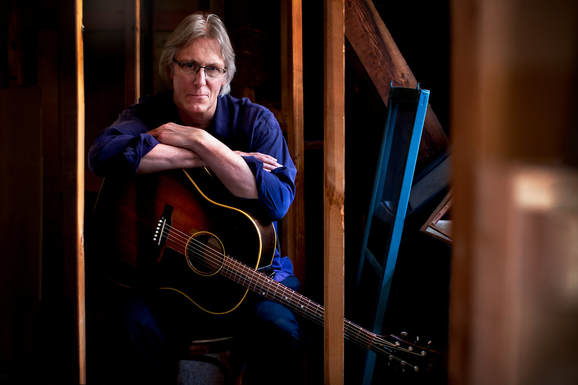 The Pousette-Dart Band, led by Jon Pousette-Dart carved a place in the landscape of American music in the 1970's. They were a mainstay of album radio, a favorite on the college circuit, and became one of the busiest touring groups in the US working with such acts as The Byrds, Bonnie Raitt, Little Feat, The Eagles, James Taylor, The J. Geils Band, Eddie Money, Manfred Mann, Jonathan Edwards, Mahavishnu Orchestra, Emmylou Harris, Gary Wright, Robert Palmer, Randy Newman, Journey, Billy Joel, NRBQ, and many more including the now famous Frampton Comes Alive tour, and the progressive Yes Fragile tour - playing arenas from Coast to Coast.

While the original group dis-banded in the early 80's, Jon kept performing with original drummer Eric Parker and continued writing and producing into the 90's, when he returned to Nashville to begin recording again on his own. He turned out four more solo albums and recently released "Anti-Gravity", a cohesive selection of his best songs to date. Two videos from the latest release, "Heaven is Here" and "Who I Am," are featured on YouTube. Jon is currently working both solo, duo, and with his tight knit band with Paul Socolow on bass, Eric Parker on drums, and Jim Chapdelaine, with whom he co-produced his last release "Anti-Gravity".

Jon is performing as an acoustic duo with multiple Emmy award and Grammy nominated composer/producer/ instrumentalist, Jim Chapdelaine.
​
---
---
CHECK OUT OUR MEDIA GALLERY! There are a few videos posted and some great pictures taken by Peter Polomski
(of Lily Pad fame).